Kennel
OUR FACILITY
Husky Haven of LA is a fully insured and licensed kennel with an "A" rating by Los Angeles County Animal Control. We are an owner-operated facility with live-in supervision 24-hrs a day. We have owned dogs for 30 years and trained dogs professionally for 8 years. Husky Haven of LA provides American Red Cross Pet First Aid/CPR Instructors.
LOCATION
We are located in Palmdale, Ca conveniently adjacent to the Antelope Valley Freeway between Avenue N and O, just north of the AV shopping mall. We offer transportation from the Santa Clarita Valley and north end of the San Fernando Valley several times weekly.
OUR KENNELS
Our kennel consists of large spacious runs in single, double and triple capacities which are accompanied by large play yards offering plenty of canine and human interaction, if desired. Each dog has his own dog house and bed. We can use food you provide or we will supply. We offer daily/nightly "treats".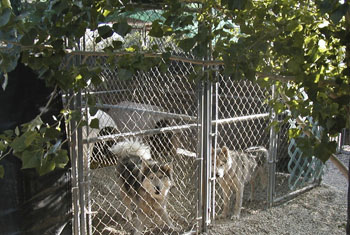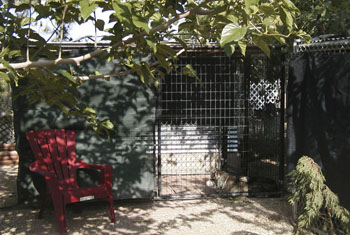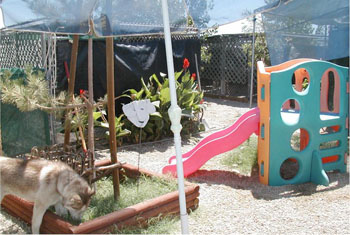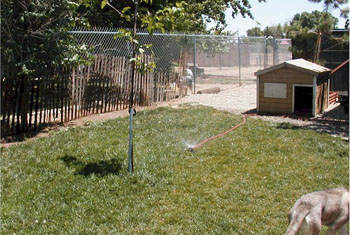 Click on pictures for a larger image